Lets just say that these workshops are like a garage for the soul. In the sense that they are places where a lot of change and transformation happens. Places where you can get tinkered with, dents and damages attended to and get even a fresh paint job so that you can emerge with a different and refreshing perspective! 

Creativity Unleashed 
A 2 day energy and fun filled workshop based on my upcoming book. The underlying belief here is that every single one of us is creative (just look at kids if you don't believe me). But over time, we develop layers that dull the creative energy in us. In this program, I offer mindfulness based methods to unlock your creative spirit. Great for anyone seeking to bring greater creativity into their work and their lives. Improve your problem solving abilities, become more innovative and creative in life and at work!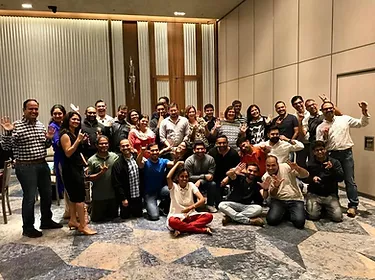 Mindful Leadership
A 2 day workshop integrating leadership with mindfulness. A powerful, transformative, interactive experience that redefines leadership based on my 'A Leader is a Warrior, a Gardener & a Sweeper' framework (something that I learnt being with some of the best cos in the world).  A new age program that shapes a fresh leadership perspective based on equanimity, wisdom, empathy and compassion. Ideal for middle to senior leaders preparing for the next generation of leadership and building great places to work in.